Mighty Organic Beef Sticks
Absolutely NO antibiotics, synthetic hormones, toxic pesticides or GMO anything.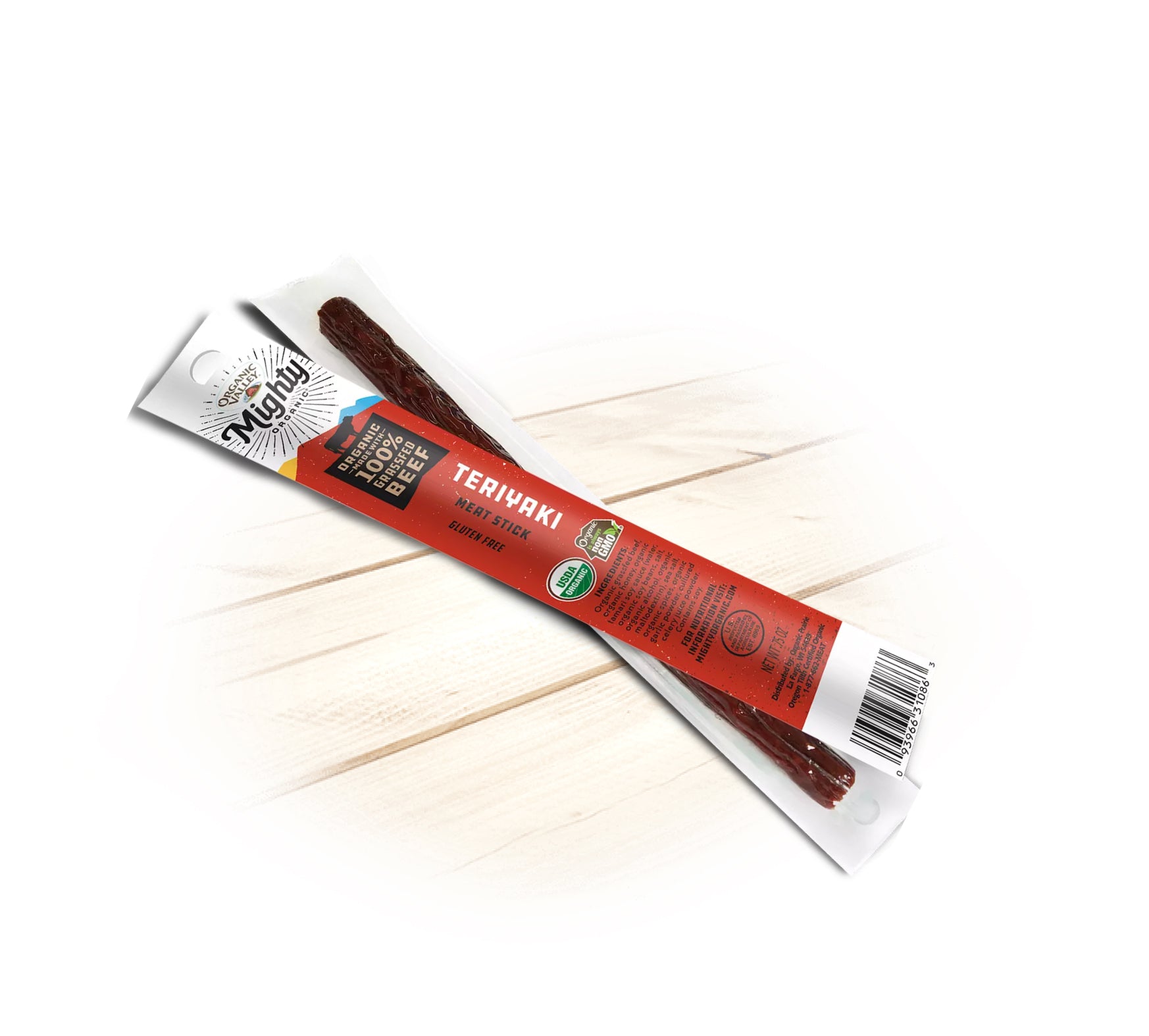 Always Organic
Smoky, savory, and with the perfect snap for on-the-go eating, our organic meat snacks are anything but ordinary. Crafted from 100% grassfed beef and a variety of craveable spices and flavorings, they leave all that artificial, GMO, and chemical junk behind—bringing the simple goodness of the great outdoors to every bite.